Ingredient Spotlight: Shea Butter
When it comes to ingredients that perform, Shea Butter stands out for its exceptional qualities. Whether you're using it in a pomade to style your hair or in a moisturizer, there are a variety of benefits that you'll notice when you start using products that feature it.
Shea Butter (Butyrospermum Parkii) is a natural fat extracted from the nuts of the Shea Tree. The nuts are harvested, processed and crushed to extract the butter which is then refined to ensure it is the highest quality.
It has been used for centuries in Africa for its moisturizing, healing, and protective properties. It is rich in essential fatty acids, vitamins A, E, and F, and various antioxidants that promote overall hair and skin health.
Vitamin A and E are naturally occurring in Shea Butter and are beneficial in numerous ways. Both are powerful antioxidants that help to regenerate and hydrate your skin. They also work as an anti-inflammatory to soothe your scalp, add shine and reduce frizz.
Why is Shea Butter beneficial to use?
 Powerful Moisturizer: Shea Butter is a powerful moisturizer that nourishes and hydrates both hair and skin. It forms a protective barrier, preventing moisture loss and leaving hair and skin soft and revitalized.

Healing and Repairing Properties: The unique composition of Shea Butter makes it an excellent remedy for damaged hair and skin. It promotes healing, reduces inflammation, and helps repair and restore the hair's elasticity and the skin's natural barrier function.

Anti-Inflammatory and Soothing Effects: Shea Butter has natural anti-inflammatory properties that can calm irritated and sensitive skin. It can alleviate conditions such as eczema, psoriasis, and dermatitis, providing relief and comfort.

Enhanced Hair Manageability: Shea Butter's moisturizing and conditioning abilities make it a valuable component of hair pomades. It helps tame frizz, add shine, and improve hair manageability, leaving locks smooth and lustrous.
PRODUCTS WITH
SHEA BUTTER
CONDITIONER
Conditioner is an essential part of a man's hair care routine, providing hydration and nourishment. It improves your scalp health through anti-inflammatory properties and helps strengthen your hair.
MOISTURIZER
Moisturizers are essential for maintaining healthy skin, and Shea Butter offers significant benefits like deep moisturization, soothing and calming the skin, and providing anti-aging benefits.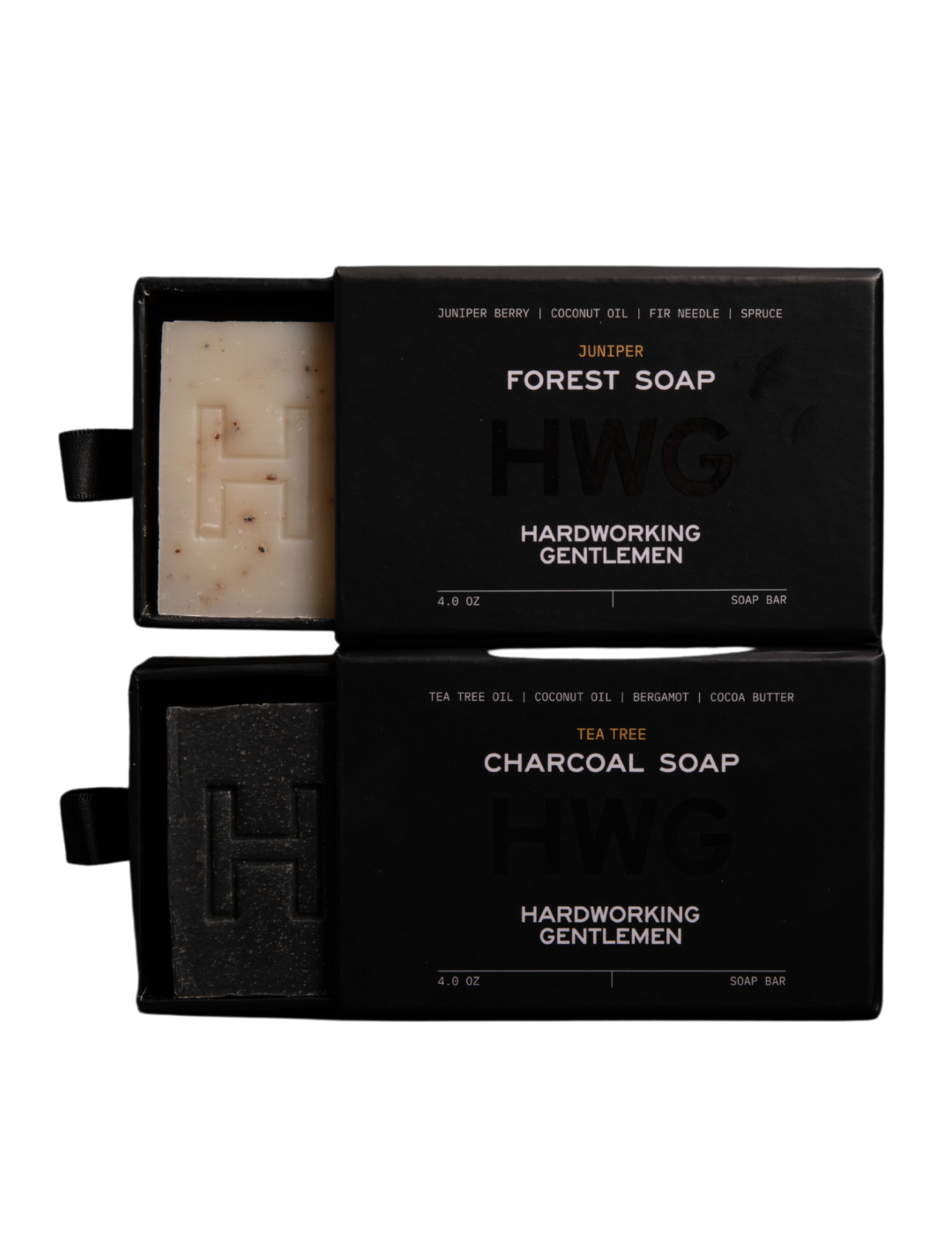 SOAP
When incorporated into bar soaps, Shea Butter helps retain the skin's natural moisture and provides relief for dry and sensitive skin. It also soothes and reduces inflamation.
Shea Butter is a versatile ingredient that offers benefits for both your hair and your skin. Shea Butter has been preventing hair breakage, reducing scalp irritation, and moisturizing hair for hundreds of years. Time for you to use it too.
SUBSCRIBE TO OUR NEWSLETTER
Recieve our latest weekly releases, offers, guides and more.