FREE SHIPPING ON ALL DOMESTIC ORDERS $50+
How to style your hair in 20 seconds or less for under $20
STYLING POWDER is the quick and easy alternative to a pomade that gives volume, hold, and a matte finish. You might even consider it to be the fastest styling product because you can apply it and be ready to go in 20 seconds or less (but we dare you to try and beat that).
To start off, it's a powder. Fairly straightforward there - but it's got more than meets the eye in that bottle. The focus of styling powder is having a mixture of strength and softness, allowing you to rework your hair throughout the styling process and day. You want your hair to hold in place without being oily - so how does that happen? Most people aren't familiar with the long names on the back of the bottle but it's important to understand how each part works together to create the effortless style that you love. Let's get to the root of the ingredients that you'd find in styling powder and what they do:
Silica Silylate: this is a white powder that acts as a thickening agent, has great oil and sebum absorption, and mattifies the hair. The Environmental Working Group (EWG) has given it a score of 1 based on the rigorous testing and research (low hazard).

Phenoxyethanol: this is a preservative and better alternative to using a paraben. The EWG has given this a score of 2 based on usage in a powder form (low hazard).

Ethylhexylglycerin: a naturally derived and less toxic alternative to parabens and sulfates that can soften and smooth hair and can benefit your scalp as well! The EWG has given this a score of 2 (low hazard).
These three ingredients (plus some H20 - EWG score of 1) are all that go into the bottle of Hardworking Gentlemen's STYLING POWDER. Other styling powders may include ingredients that could be harmful for your hair and scalp, such as talc or baby powder, which dry out your hair and scalp leading to hair breakage and loss so be sure to check the label before checking out. Rest assured that all of our products have been tested thoroughly both in a lab and in our homes, never on animals.
The Silica Silylate helps the hair to get a gripy feeling and hold its shape. This allows the hair to build on top of each other instead of laying flat and gives it a matte finish so it looks like your hair naturally falls that way. The Phenoxyethanol and Ethylhexylglycerin make sure that your styling powder stays fresh in the bottle and helps to create that smooth re-workable look.
How is Styling Powder different from what you already have?
One of the biggest differences you'll find is that you use it on dry hair. It also shakes out to be one of the easiest styling options on the market, usually taking around 20 seconds or less to apply. With our bottle's adjustable opening, you're able to control the amount of powder you add, making the styling powder a truly weightless product for your hair.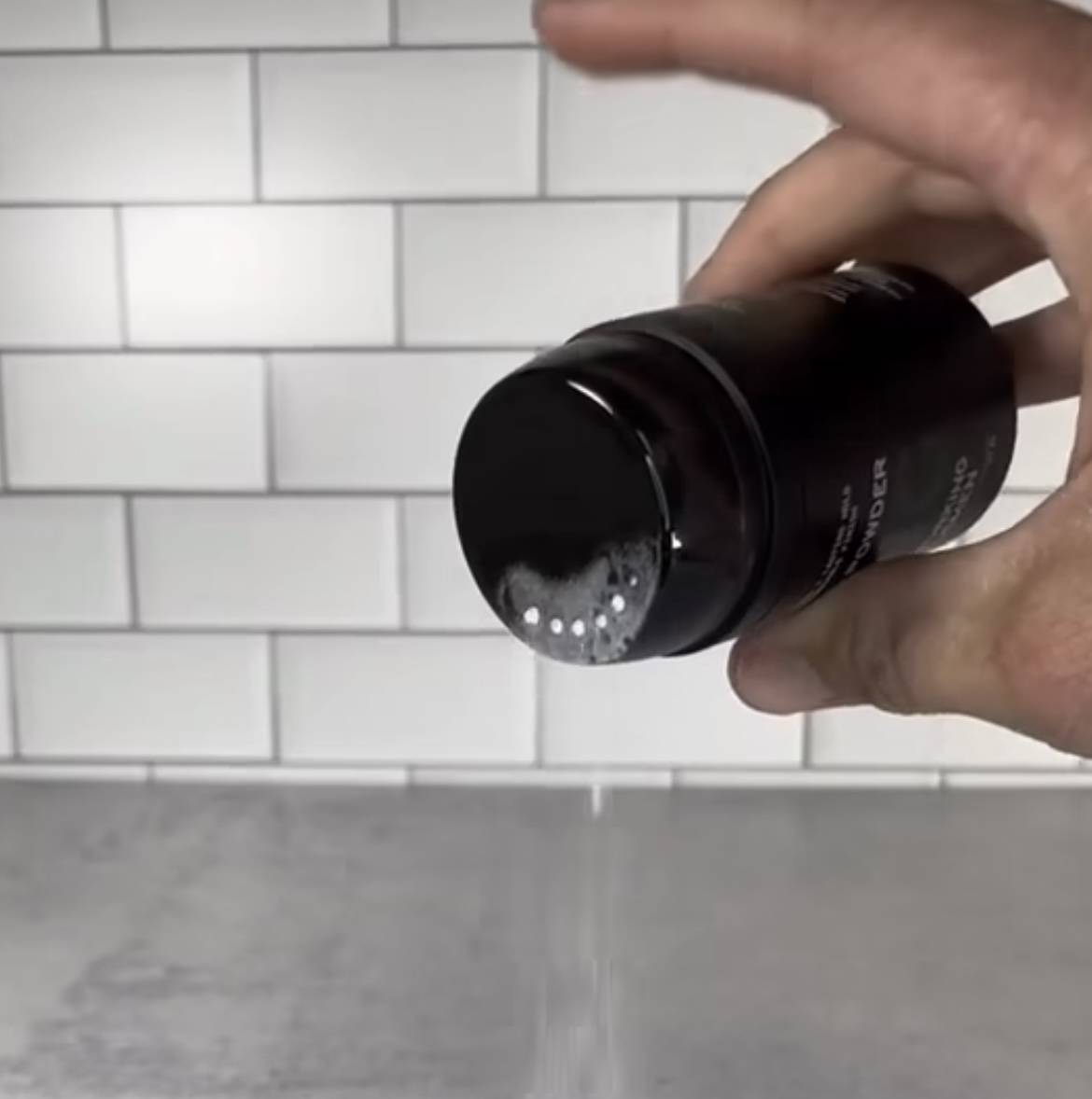 Shake a small amount directly into dry hair, working it down to the roots.

Style into the desired shape using your fingers or a wide-toothed comb.

Crush the day ahead with a lasting re-workable style.
Is Styling Powder the same as Dry Shampoo?
The biggest overlap between styling powder and dry shampoo is that both are applied to dry hair around the scalp however both serve two different purposes. Dry shampoo specifically focuses on refreshing your hair if you haven't washed it in a few days and can be in a powder or spray application. It can give some volume and texture, but likely doesn't guarantee hold. The styling powder focuses on creating that strong hold and volume for clean, dry hair.
"For those with straight hair like me, after washing my hair it just wants to lay flat against my forehead. This solves that problem because it helps my hair build volume and gives me the perfect style - like the look of your hair a few days post washing."
-Reid Ryan
How is Styling Powder different from PASTE/CLAY/WAX and which should I use?
While all of our options are re-workable and give a naturally styled look, there is a difference in the application of the two products. When you use our PASTE/CLAY/WAX, you can use this on wet or dry hair and apply it by placing a small amount in your hands, rubbing it between your hands and distributing it evenly throughout your hair (here's a tutorial for you). The styling powder is used only on dry hair and can be shaken directly into the hair and then combed through.
As for which is best for your hair, it may take a test run to see what works best based on your hair type and the style of the cut you have. The styling powder works great for thin hair that needs volume or anyone who wants to have lift at the root. Our PASTE/CLAY/WAX can also achieve this textured look with adding a SEA SALT SPRAY before and then sealing in the look, but again the big difference being that it can be applied to wet hair. And if you need more hold, there are different levels offered with our PASTE/CLAY/WAX that you can choose from whereas the styling powder is a one size fits most.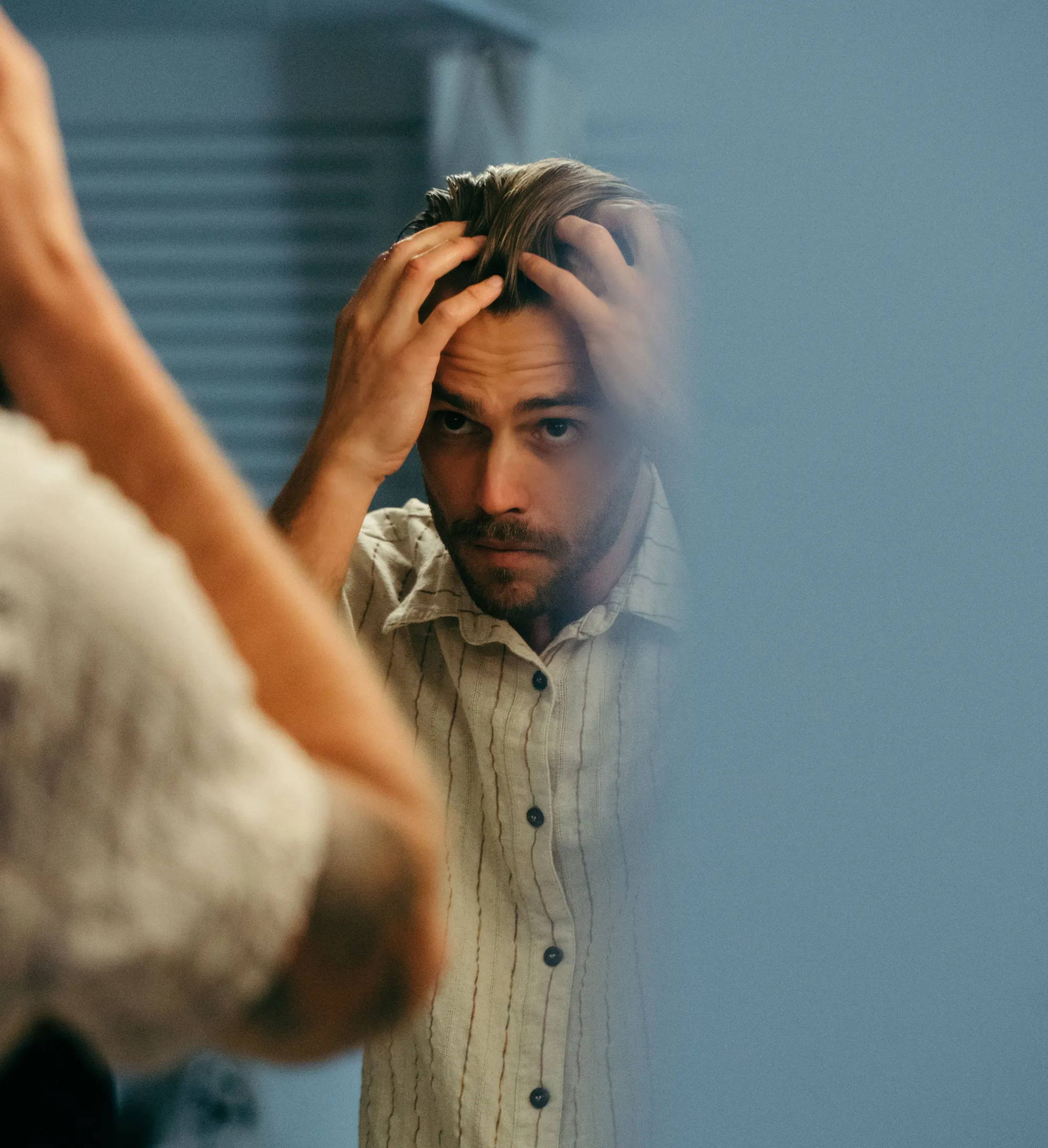 Love the texture that the SEA SALT SPRAY gives your hair? You can still use it prior to adding the STYLING POWDER but note that you need to make sure your hair is fully dry before adding the powder (we really want you to remember this part - unless you like a goopy mess in your hair).
How easy is Styling Powder to wash out?
At the end of the day, it's very easy to wash out the styling powder with your regular shampoo routine. If you want to leave some of that texture in your hair, you can always rinse your hair with just water and some of that product and grip will stay in. It's important to keep a clean scalp and get rid of all the products that have built up over the day (or days) so be sure to give your hair a good wash to reset.
You want to make sure if you are using products for a few days in a row that you remove them before it leads to having a dry or irritated scalp, as well to keep hair follicles moisturized for optimal/healthy growth. It's recommended to wash your hair 3 days a week with a good shampoo and conditioner duo that has ingredients to clean the buildup and restores moisture to your hair (here's our SHOWER DUO/TRIO recommendation).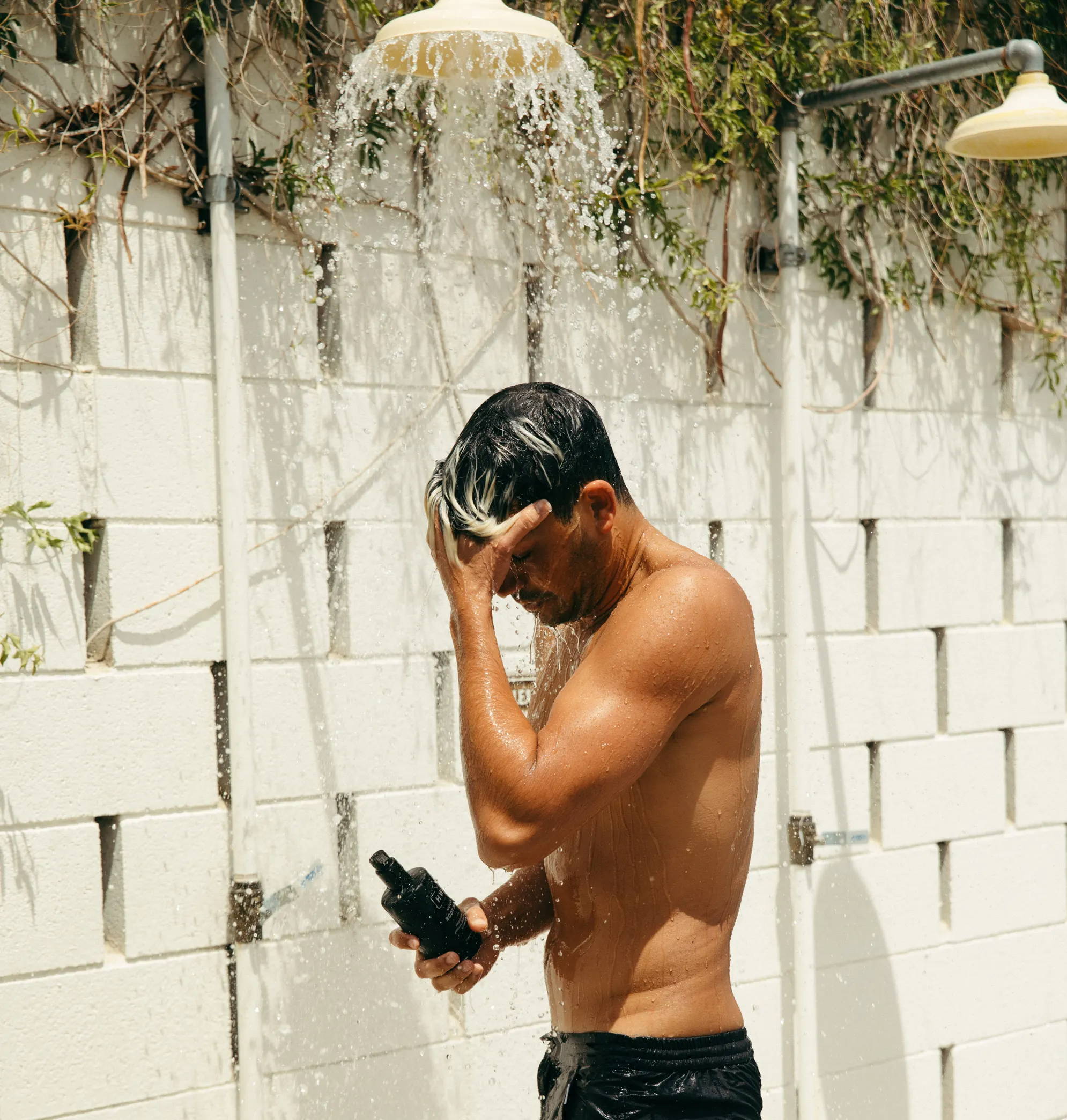 Styling Powder is a great option to add volume and lift to hair that may be thin or flat but can be used on many hair types. It must be used only on dry hair and takes 20 seconds (or less!) to apply and style. It may be the easiest and quickest styling product in your arsenal so it's worth giving a try to simplify your style.
SUBSCRIBE TO OUR NEWSLETTER
Recieve our latest weekly releases, offers, guides and more.